It's so weird to think that Tabletop Joab is a year old now!
All things considered, I figure now is the perfect time for an update. After a year of writing articles and trying to help readers have the best D&D game possible, it's exciting to look back on everything!
So for this post, I'll look back at the past year as well as share some of my thoughts for Tabletop Joab moving forward!
Looking Back – Year One
We'll start by looking back at the last year.
Specifically, I'll be looking at the successes, improvement opportunities, and lessons learned over the last year of publishing content on this site.
Successes
November 1, 2020 is what I consider to be this site's birthday. Some articles were just placeholders while I was building the site in October, but I didn't actually begin writing content for those articles until November.
To force myself to really make a habit out of blogging, I decided to see if I could write 90 articles in 90 days. It was probably the hardest thing I've ever done, but I was so happy to accomplish it.
The earliest articles are about as rough as you might expect, but I really felt like I grew as a blogger by the end of it. Cutting down to my current upload schedule of twice a week became much easier!
With 167 articles published in the first year, I'm personally very proud of this site's content.
The idea that 5 people would read my writing is exciting. When I see that over 150,000 people a month are finding this site and checking it out, it's almost overwhelming!
But even beyond the numbers and metrics, I think the greatest marker of success has been the emails and comments I've received from so many readers.
I even got some fan art!
With everything that's happened over the last year and a half, I became a complete recluse. Reading the thoughtful and supportive messages from so many of you has made me so happy and helped me start to open up again.
It really means so much!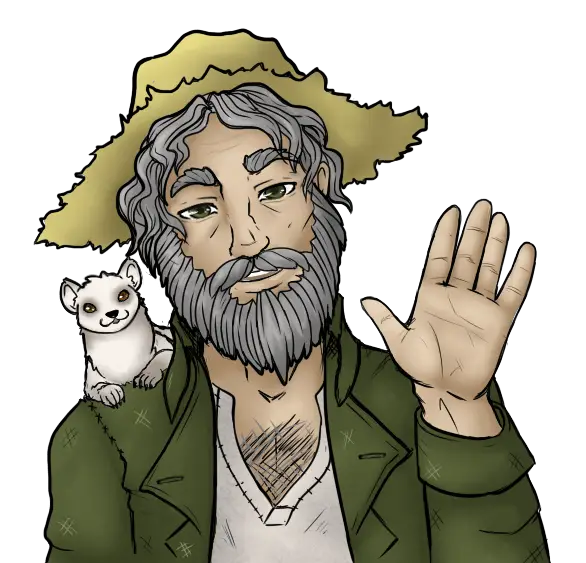 Opportunities
After writing so many articles, it's a little funny going back and looking at the early ones. I think it's pretty apparent that I was still trying to find my "voice" and getting used to this whole blogging thing.
One of my goals for 2022 is to go back and touch up those earlier articles. I'm also trying to include more images in each article to stop them from being just a giant wall of text.
I think the biggest improvement opportunities for this site are more technical in nature. I didn't know the first thing about building websites when I started this, so it's been a fun learning experience!
But I'll talk more about what I have planned for that in the next section!
Looking Forward – Year Two
I think 2022 is going to be a great year for Tabletop Joab. I've had a lot of stuff planned that I'm hoping to finally launch for all of you!
Some of these are things that I mentioned wanting to start doing in past updates but didn't. When I went to give them a try, I was just simply spreading myself way too thin at the time.
This is ultimately more of a "wish list" for things that I want to start in 2022 now that things have begun to get more stable. At the end of the day, I'm slow to add new things to my workload unless I really feel that I can give them 100% and sustain them for at least the foreseeable future.
Still, I'll be working to see how much of this I can get going in 2022!
Updating Content
The focus on year 2 is to update the existing content to fit what I view as my new standard for how an article should look.
My first articles were… a little rough… to say the least! So I'm excited to touch those up while I continue my mission to be the most helpful D&D blog on the entire internet. (It's a tall order, but I'm enjoying the feedback I've gotten so far!)
Content Schedule
Speaking of content, I don't see my current schedule changing next year. Even as this site approaches 200 articles, there's still so much in D&D 5e to cover! So Tuesdays and Fridays will still be my publishing days through 2022.
I've tried to keep a pretty good balance when it comes to the type of content I'm releasing. Overwhelmingly, my class guides and mechanics articles are the most consistently popular articles, so I'm focusing mostly on those.
Speaking of class guides, I'm always happy to take requests as I continue to write comprehensive guides to every class and subclass in D&D 5e. Throughout 2021, I was able to complete the Druid, Bard, and Rogue subclasses and class guides. The Warlock guides will be finished by the end of December!
By request, I'll be diving into the Monk class once I've completed the Warlock guides. If there's a specific Monk subclass you'd like to see sooner or a class you'd like me to start writing guides for after the Monk guides are done, just let me know!
That said, I'll still be including other content like DM tips, monster features, and reviews of D&D books and accessories.
As I'm writing this, I'm realizing that I haven't written a D&D storytime in a little while. Those are always fun to write whether or not they get a lot of traffic, but overall they seem to get a pretty decent amount of views.
My favorite storytime: When I Had an AI make a D&D Character
Anyways…
So, in a nutshell, I don't expect a lot to change regarding my content schedule for 2022. Tuesdays and Fridays have worked well!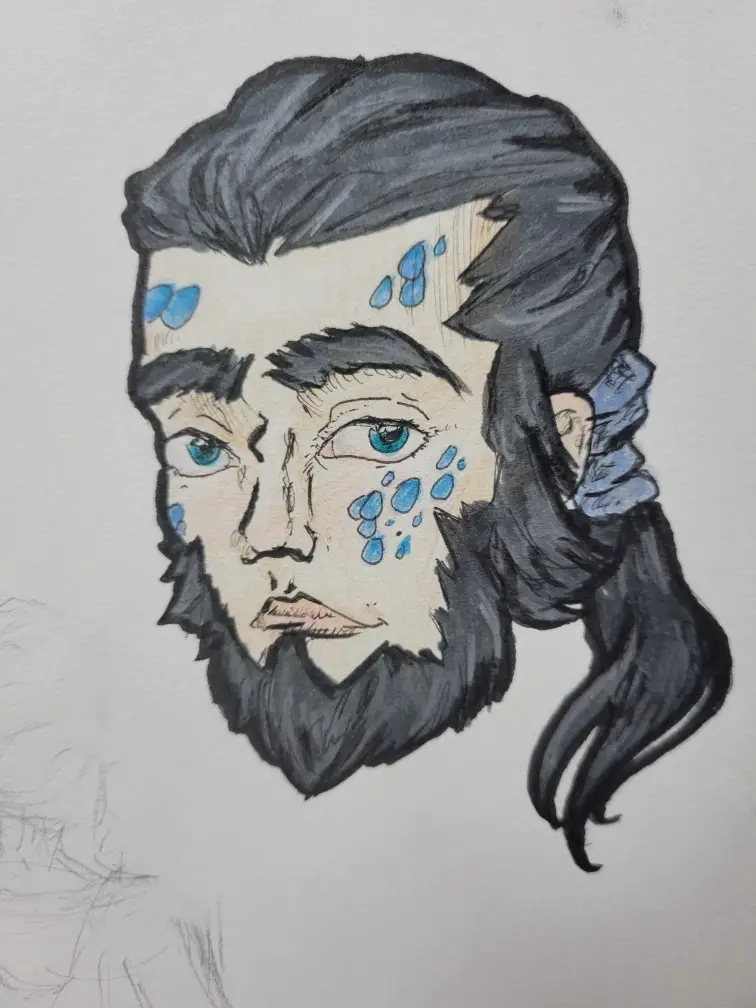 Site Redesign
Like I mentioned, I didn't know a lot about building websites when I started this one. It was kind of a "learn as you go" experience (and still is!), but that's how I like to learn anyway. I'm gonna give credit to D&D for that!
But I've been working behind the scenes on some ideas for a redesign that I'm excited to make happen. That includes a new logo that I absolutely can't wait to unveil. (It's seriously awesome and I'm so thankful for my friends that designed it!)
The biggest goals with the redesign are going to be making the site easier to navigate and increasing the overall speed.
This is the biggest goal for 2022, so it's hard to say exactly when I plan on doing it. I'm tentatively hoping for next summer.
Community
I've flirted back and forth with the idea of creating a Discord channel and a Facebook group. I pretty regularly get people asking if I plan to do it.
Being able to have more interaction with readers is something that's very exciting to me, but I don't want to get overwhelmed by biting off more than I can chew.
Running a Discord channel or Facebook group means that I'll need to have moderators and whatnot if I don't want to get burned out. With this being a one-person show right now, I'm finding it best to focus my energy on just creating articles that are hopefully helpful and entertaining.
It's something I'm still thinking about, but we'll have to see what happens.
Supporting Tabletop Joab
Several readers have reached out asking why I haven't set up a Patreon or other kind of "tip jar" type service.
Honestly, it hadn't really occurred to me. I'm flattered that people would ask or care, though.
In my mind, I'm just a crazy Druid on this little corner of the internet trying to help people have the best D&D game possible.
When my life fell apart in late 2019 and kept doing so through most of 2020, D&D was the thing that got me through it all. My hope is that helping others have the best D&D game possible can help them through their own situations.
My dream is to be able to do this full-time as a content creator, though, so I suppose creating a way for people to donate makes sense. I've held off because I just have this weird conviction that promoting a "tip jar" like that is in bad taste.
So I've set up a Ko-Fi account for people to donate to if they are so inclined. Donations are neither required nor expected, though they are very much appreciated.
Adventures & Homebrew Content
What I'm most excited about is being able to design and release adventures and homebrew content. At this point, I've got notebooks full of ideas that I'm excited to share.
However, when I tried to make it possible to make them available on the site, the site's speed began to plummet.
So I've decided to take a step back and have a plan that will let me release adventures without compromising this site's speed.
Even better, I've been talking with some seriously talented people within the D&D community who are on board to help me make adventures and homebrew content that is something truly special. I'm talking about expertly laid out and play-tested material with art done by some of the most incredibly talented people I can find/afford.
When this all comes together, it's so big that it will be an announcement/update post all its own!
For now, I'll have to leave you with a sense of anticipation on that though… 😉
Other Platforms
The number of times that I've nearly started putting content on TikTok or Youtube is impossible to keep track of. Even while I'm still not comfortable doing a "face reveal" just yet, I kept brainstorming ideas for how to start a presence on other platforms.
Honestly, I'm just not there yet. I'm simply much more comfortable blogging than I am making video content. I may end up making video content at some point, but it's not my focus.
I have started listening to podcasts this year though. While I'm not so good at video content, I think doing a Tabletop Joab podcast could be fun. That's something I'll be exploring!
Realistically, I'm still building out the content on this site. The class guides alone are going to keep me busy enough without trying to learn video editing as well.
However, I do need to start engaging on social media more. I'm most active on Facebook but need to step that up as well as start engaging on Instagram and Twitter.
Honestly, Twitter is the main one that I just find… draining?
In 2022, I'll start trying to engage more on social media. If that goes well, it may fix my concerns that I addressed in the "Community" section of this article.
Being able to chat with so many of you that have emailed and commented is one of my favorite things, so being able to do that on social media would be nice too!
Conclusion
I could have never expected this site to become what it has. I'm so thankful for all of you who have continued to read and share my articles.
As someone who has always had a difficult time putting themselves "out there" for everyone to see, the support has just been simply mind-blowing!
I hope the content on my little site has helped you continue to have incredible games and make timeless memories with your D&D groups. As we officially move into Tabletop Joab's second year, I hope I can continue to help you!
Want to stay in touch?
Sign up for my newsletter below! It's the best way to stay up to date on everything happening here at Tabletop Joab!
And once again…
You're awesome. Thank you so much for your support!